Department News, Fall 2017
Message from the Chair
Department Spotlights
Department Announcements
Alumni Updates/Class Notes
Donor Recognition
Support the Department
Stay Connected
---
Message from the Chair
ACS Reception 2017, (left to right) Emma Edelstein, BS '13 and Gail Clements, PhD '15
Friends,
It was one of those last minute decisions that prompted us to hold a small reception for alumni in conjunction with the American Chemical Society (ACS) meeting here in Washington, D.C., on August 22. While  a sizeable number of you have remained in the area after completing your bachelor's, master's or doctoral degree, we thought there would also be the draw of the meeting to bring a few more of you to town and an opportunity to visit. The experiment was to our minds a success! 
We loved hosting those alumni who were able to make it to SEH, whether attending the meeting or just able to make it over after work and visit. It was such a pleasure to visit with you and learn about life after GW, how your experiences here have shaped your life and work (often outside of chemistry per se) and what is going on with your friends from GW and in your own family. I certainly had a good time talking about the experiences from a course I taught a few decades ago in Corcoran Hall or getting to show off the wonderful facility that is our new home.
The point here is that while having the ACS meeting in town was a catalyst, it was the getting together and sharing stories that was the highlight. Seeing this work in real time has motivated us to try to reach out in a similar vein for a casual "happy hour" gathering at a local spot at other ACS meetings or simply here in town. Won't you join us?  We'd certainly love to stay connected, hear about what is new in your lives and share the latest news from our labs.
Michael King, Chemistry Chair
---
Department Spotlights
Assistant Professor Erik Rodriguez
Erik Rodriguez joined the Department of Chemistry faculty in August 2017. The Rodriguez lab strives to develop imaging tools to see individual proteins and/or ions with sub-cellular resolution in a single cell all the way to imaging diseases in living humans.
Novel fluorescent proteins were developed from cyanobacterial phycobiliproteins, which originally converted light to energy. The evolved protein is the brightest far-red fluorescent protein, currently, and is extremely easy to purify large amounts, stable, and amenable to chemical modification. Biosensors for calcium, cAMP, kinase phosphorylation and the cell cycle were made with the new fluorescent protein. Genetically encoded photoacoustic imaging probes were developed to allow for deeper imaging than fluorescence in living animals. Radioactive fluorine bound to the fluorescent protein is useful to increase signal to noise for positron emission tomography imaging in living animals and hopefully, in humans.
The Rodriguez Group plans to be highly collaborative and work closely with the George Washington University Cancer Center, Department of Biomedical Engineering and other departments to find useful applications for these imaging tools and evolve new sensors. Potential projects include imaging cancer and new imaging technologies, such as photoacoustic imaging. Current collaborations and projects include evolving improved fluorescent proteins, photoacoustic proteins, biosensors (calcium, cAMP, and kinase phosphorylation) and genetically encoded protein labeling tags. Additionally, we collaborate to develop novel imaging agents for human diseases, as well as new fluorescent protein based nanoparticles for simultaneous imaging and anticancer drug delivery. Other projects include the development of chromophore analogs to increase bioavailability in living animals, optogenetic tools that turn "on/off" biological processes with light and novel sensors. These projects were/are funded by the National Institute of Health (NIH) BRAIN Initiative, NINDS, NIGMS, NIBIB and Howard Hughes Medical Institute.
The Rodriguez Lab is looking for talented researchers to join the group. There are a wide array of projects that span all aspects of chemistry and biology, including chemical biology, biochemistry, biophysics, fluorescent proteins, fluorescence imaging, biomedical engineering, oncology, organic chemistry and materials/nanoparticles. Feel free to contact Erik Rodriguez to discuss your interests, qualifications and potential projects.
More information can be found at: 
Twitter: @erin_rod_phd
ResearchGate: https://www.researchgate.net/profile/Erik_Rodriguez
LinkedIn: https://www.linkedin.com/in/erik-a-rodriguez-331859124
Wikipedia: https://en.wikipedia.org/wiki/smURFP

Small Ultra-Red FP (smURFP) expressed in primary rat neurons (left panel) and human fibrosarcoma tumors (middle panels). The far-red and near-infrared fluorescent ubiquitination-based cell cycle indicator (FUCCI) expressed in human cells (right panel).
Our activities this year were a testament to the power of collaboration. In addition to the two existing collaborative projects, as part of an interdisciplinary team we have received new funding from the National Science Foundation. This project explores plant-microbe interactions in biological nitrogen fixation with the new analytical tools developed in the Vertes Laboratory. 
Combining a dual channel microscope, capable of bright field and fluorescence imaging, with a laser ablation electrospray ionization system for the mass spectrometric analysis of single plant cells offers new insight into the biochemistry of self-fertilizing plants, such as soybean. Our collaborators at the University of Missouri and the Pacific Northwest National Laboratory bring plant biology expertise and world class mass spectrometers, respectively, to the project. Two graduate students from the group, Sylwia Stopka and Laith Samarah, and an undergraduate, Rikkita Khattar, will participate in this exciting new research.
Our single cell analysis projects are carried out by a senior graduate student, Linwen Zhang, with help from Nikkita Khattar, an undergraduate. Using capillary microsampling, they have gained new insight into metabolic changes in dividing liver cells, and into the subcellular distribution of short peptides in nerve cells.
Jarod Fincher has published his first paper in the group. His paper appeared in the journal Analyst, and was selected by the editors to be on the cover page. Jarod's next project on the molecular imaging of wounds and their microbiome is based on another collaboration. In this new DARPA-funded pilot project, we work together with colleagues at the Naval Research Laboratory and the University of Colorado to understand the role of microorganisms in the rate of wound healing. Jarod works with an excellent undergraduate, Jackie Dyer, who has won a 2017-2018 Luther-Rice Award, and has also been selected as an Enosinian Scholar.

Professor J. Houston Miller
It is widely known that humans are changing the Earth's climate largely driven by dramatic emissions of carbon dioxide into the atmosphere through fossil fuel burning. While the entire globe has experienced effects of changing climate, the arctic is warming at twice the pace of other regions. Underlying much of the arctic land mass is ground that is permanently frozen and that contains vast carbon resources. The numbers are staggering; this area covers 25 percent of the earth's terrestrial surface and holds more than twice the carbon currently in the atmosphere.
The Laser Analytics Group, led by Professor J. Houston Miller, has developed and deployed a laser sensor to be used to quantify carbon emissions from thawing permafrost. In a recent paper published in Applied Physics B: Lasers & Optics, the Laser Analytics Group described this instrument development project and presented preliminary results from the field deployments. The results of these measurements reveal a very large diurnal cycle that reflect the role that day-time photosynthesis plays in suppressing carbon emissions from the thawed  "active layer" that overlays the permafrost. In addition to these laser-based measurements, a network of lab-built, non-dispersive infrared sensors (NDIR) was also deployed in the Alaska field work. These sensors are currently being deployed on campus and around the Washington, D.C., metropolitan area to provide real-time measurements of carbon dioxide in an urban environment.
In a parallel National Science Foundation (NSF)-funded project, experimental measurements of the optical properties of carbonaceous nanoparticles have been reported and are compared with detailed time-dependent density functional theory calculations of electronic structure for polynuclear aromatic hydrocarbons and their agglomerates (Adkins et al, Proc. Comb. Inst [2017] and Adkins and Miller Phys. Chem. Chem. Phys [2017]). These measurements and calculations also have far reaching implications ranging from radiative forcing in the environment to astrochemistry.
A view from the laser launch toward a retroreflector target in the "fen" area of the Bonanza Creek Experimental Forest near Fairbanks, Alaska. A "LuftSinn" non-dispersive infrared CO2 detector is shown along laser path.
---
Department Announcements
The Besson Group: This year has seen a year of growth. Two new graduate students, Chenyang Ma and Maegan Dailey, joined in September 2016 and January 2017 respectively. They both got off to a flying start, and already each presented a poster of their first results at the National meeting this August. Chenyang's work on functionalized spin-crossover complexes and Maegan's on new halogenated lanthanoid phthalocyanine compounds both attracted a lot of attention. The team was also strengthened in May by the arrival of post-doctoral researcher Ganesh Ramar. We are looking forward to the next year!
The Cahill Group said goodbye and good luck to Dr. Korey Carter (now at LBNL) and Dr. Gian Subella (now at PNNL). A very productive run-up to their departures included a JACS paper, a ChemComm and the cover of Chemistry-A European Journal. Well done!  The group welcomes the new Presidential Merit Fellow, Nicole Byrne, who is joining us from Arcadia University. Cahill gave two invited talks at the Washington, D.C., ACS meeting. Cahill hosted longtime collaborator (and former Fulbright host!) Dr. Simon Pope from the University of Cardiff, Wales, U.K.
The Chen Group:  In the past year, we developed the functional mode singlet fission theory to model multiple exciton generation in single crystals. The studies have been published in the Journal of Physical Chemistry. In collaboration with Shuai group at CEE, we published an article in Environmental Science & Technology about photo-degradation of aqueous contaminants, a project funded by the USDA. Our efficacious collaboration with SEAS has also been demonstrated by another proposal funded by DOE, which will support our joint experimental and theoretical endeavors on two-dimensional photovoltaic materials fabricated by the Solares group. While we warmly welcome Enshi Xu from Penn State to join us in taking on the challenging QMC project, we will certainly miss Justin Elenewski who is now an assistant research scientist at NIST. We wish Justin all the best in his independent career!
The Dowd Group:  2017 was a great year!  Highlights include an invitation for Cindy to speak at the Tuberculosis Drug Discovery Gordon Conference in Italy and multiple presentations by our group at the fall ACS meeting.
Research continues to go well, focusing on new antibiotics against tuberculosis and malaria. Some of our compounds demonstrate activity against infected mice—very exciting!
Thanks to our NIH grant, our group has grown. Dr. René Chofor joined as a postdoc coming from the University of Ghent. René joins four graduate students and three undergraduates. Looking forward to great things in 2018!
Dowd Group and alumni at ACS meeting in August 2017
The Kostal Group has welcomed two new graduate students (Eric Corcoran and Vanessa Vargas) and a postdoctoral researcher (Traci Clymer). We said goodbye to our first group member, Robin Kleinberg, who graduated in May 2017. Robin's project was picked up by Helia Imany, who joined our group on the Luther Rice Fellowship. Our current research on computational safer chemical design is funded by the PhRMA Foundation and GW's start-up funds. We continue to actively collaborate with faculty at the Milken Institute School of Public Health, toxicology labs at Baylor University, University of Washington and Yale, as well as the TRI division of the U.S. Environmental Protection Agency (EPA).
The Licht Group has had an exciting spring and productive summer. Recent PhD graduate Dr. Jason Lau returned as a Postdoctoral Fellow and contributed to our Carbon XPrize effort. Jessica Stuart received her doctorate and commences as a visiting assistant professor at Haverford College.
Researcher Juan Vicini, undergrads Parth Contractor and Gadi Licht, doctoral students Jake Lefler and Xinye Liu and postdoctoral scientist Marcus Johnson are contributing to the research and a sustainable future. The group received positive international press on transforming  greenhouse gases  into carbon nanotubes valuable products.  (Google: "Carbon Nanotube Wool," "Cement," or "Diamonds from the Sky" and "Licht.")

 Licht Group, Aug. 21, 2017 (solar eclipse at 81%). A momentary respite from global warming!

The Massiah Group: We investigate how mutations of the human MID1 protein cause midline congenital defects and the MID1's role in Huntington's disease (HD) and hormone-inducible breast and ovarian cancers. MID1 promotes the production of mutant HTT that aggregates in the brain. For cancer, MID1 over-downregulates the enzyme, PP2A, which controls the cell cycle. In collaboration with a colleague we showed how an antibacterial peptide work. Manuscripts on this and on MID1 mutations were published in The FEBS Journal. We hosted two visiting scholars from China during the 2016-17 year, and mentored five undergraduate students who are doing independent and exciting research. Three graduated undergraduates obtained great jobs. Graduate student Katharine Wright will obtain her PhD after five years.
Professor McClary serves as the mentor for the second cohort of GW Posse Scholars. GW became a partner school with The Posse Foundation, Inc. in 2015 and welcomed the first cohort of 10 scholars to campus in fall 2016. Each GW Posse Scholar receives a full tuition leadership scholarship. Our scholars are dynamic, engaged students who have demonstrated leadership potential in their home (Atlanta-area) communities. They are committed to being leaders in the classroom, on campus and in local D.C., Maryland and Virginia communities. As the mentor for GW Posse 2, Professor McClary is dedicated to supporting her scholars achieve excellence.
Peter Nemes received the Robert J. Cotter New Investigator award from U.S. Human Proteome Organization (US-HUPO) in March 2017. He also received the Research Award at the American Society for Mass Spectrometry (ASMS) in June 2017, sponsored by Thermo Scientific. Additionally, he received a prestigious career award by NSF and a $1.8 million grant from NIH. The Nemes Research Group also accumulated numerous awards including 2017 student travel award for ASMS, COSMOS Scholar Awards and Helmsley Fellowship in 2017.
The Teng Group: After publishing four peer-reviewed papers and making four conference contributions, Mina Hong successfully completed her PhD and subsequently joined Park Systems as an application engineer. Congratulations! Meanwhile, we welcome the addition of a new member, Rinipal Kaur who comes from a bioengineering background and will be eased into geochemistry. Henry Teng spent the entire 2016-2017 academic year at Hokkaido University in Japan for his sabbatical as a JSPS fellow. He collaborated with Japanese scientists to continue his research on amorphous MgCO3, and gained some hands-on experience with high-end instruments such as in situ fluid cell high resolution TEM. A great experience!
The Voutchkova Group has had a productive year: presentations at the ACS meeting in D.C., the Green Chemistry and Engineering Conference and the GSC-7 meeting in Melbourne, Australia. Among the research that was published, we demonstrated that we can valorize CO2 using glycerol, thus taking two low value feedstocks and turning them into more valuable and useful chemical feedstocks: formic and lactic acid. We also graduated our first PhD student, Nan An, and Matt Finn will be defending later this fall.
The Wagner Group: Congratulations to Ming Zhang and Nathan Banek, who successfully defended their PhD dissertations!  Ming has moved on to a job with Vital Materials in Qingyuan, Guangdong Province, China. Nathan won a prestigious IC postdoctoral fellowship though Oak Ridge Institute for Science and Education.
Our two new graduate students, Kevin McKenzie and Dustin Abele, have gotten off to a fast start with presentations at the ECS meeting in Hawaii, two publications in submission and three patent filings, and along with Nathan, were instrumental in our lab winning the Technology Commercialization Office's Innovation (1st) Prize for the second year in a row.

Wagner Lab Members (from left to right): Kevin McKenzie, Kevin Hays (now at Oak Ridge National Labs), Nathan Banek, Michael Wagner, Dustin Abele and Ming Zhang (taken after Kevin Hays's PhD defense)
Current Students
Incoming PhD and MS Students:
Nicole Byrne, a first year graduate student from Sewell, N.J., studied previously at Arcadia University in Glenside, Penn., where she received her bachelor's degree in chemistry. Nicole is currently doing research as part of the Cahill Group here at GW. After graduate school, she hopes to continue research on transuranics, and plans to gradually move into a career in nuclear policy.
Monica Flores, from Florida International University, comes to D.C. to further her studies in chemistry, a location which feels, to her, like a long way from Miami. When Monica first started studying chemistry, she didn't have a clear goal, but rather broad interests. As issues of climate change became more prominent, Monica realized that she wanted to be more proactive and began to gear her career interests towards environmental chemistry. At GW, Monica is hoping to follow a path that will open doors that allow her to contribute to solving the growing environmental issues.
Jie Li, after obtaining his bachelor's degree from Huazhong University of Science and Technology, decided to pursue a masters degree in the United States. He graduated from Case Western Reserve University. During his PhD study, he would like to do research related to analytical chemistry. In his spare time, he is a big fan of soccer, and Lionel Messi is his favorite soccer player.
Xinye Liu grew up in China and recently graduated from University of Akron. Consequently she is a big fan of the Cavaliers. For the past few years, Xinye has worked on synthesizing a variety of nanostructured materials including metal organic framework, graphene-based materials and well-ordered mesoporous products for the energy storage applications. Now working with Professor Licht, her work will focus on CO2 utilization and address climate warming solutions
Chenyang Ma was born and raised in Shanghai, China, and he studied at Shanghai University. At the age of 19, he decided to come to the United States. Chenyang decided that this challenge would force him to grow up. He chose to study chemistry for the very simple reason that "[he] did not want to study business or economy like so many other Chinese international students."  Happily, Chenyang considers himself very lucky to have met Dr. Besson at GW. Dr. Besson intensifies his interest in chemistry. Presently, he does not have a career objective, but thinks  industry will be his first choice.
Jessica Shott  graduated from James Madison University with her BS in chemistry in 2015 and received her MS in chemistry from the University of North Carolina at Charlotte in May 2017. During her time as an undergraduate, she participated in research under Dr. Brycelyn Boardman synthesizing polymerizable thienyl phosphine palladium(II) complexes. In Charlotte, Jessica performed research with Dr. Christopher Bejger utilizing metal chalcogenide clusters as building units for extended solids. Jessica plans to continue studying inorganic and materials chemistry during her time at George Washington University.
Matthew Winfough, originally from Ohio, spent the past several years working on his master's in chemistry before coming to GW. In the San Francisco Bay Area, Matthew used equipment at the Advanced Light Source at Berkeley National Lab and the Swiss Light Source at the Paul Scherrer Institute in Switzerland to perform combustion research involving potential biofuels. This research background made him want to pursue his PhD with the ultimate goal of becoming a professor to help others as his previous advisors had helped him learn and grow as a scientist.
Jessika Williams is a 2012 graduate of Spelman College. She is currently in the chemistry master's program. Her focus has been analytical chemistry due, to her interest in forensic chemistry and toxicology. She hopes to enter the field upon her graduation. Her hobbies include reading dystopian novels and jewelry making.
Meet Our Incoming Environmental and Green Chemistry Master Degree Students 
Zijun Shao, from Sichuan University in China, is one of our new MS students majoring in environmental and green chemistry. Movies are always considered the first choice when it is time to relax. Zhijun is a huge fan of Harry Potter and also enjoys making friends with those who love Japanese anime.
Savannah Sierco grew up in Northern Virginia, and graduated this past spring from Florida State University with a BS in environmental science and minors in chemistry and French. Savannah is primarily interested in analytical environmental chemistry, having done her undergraduate research in that area. At the moment, Savannah plans on working in environmental consulting and remediation. When she is not studying, she enjoys drawing, learning foreign languages (French and Norwegian for now), and going on long walks. Savannah is looking forward to a great semester meeting all of you! 
Zhikun Wang graduated from the University of California, Santa Barbara, with a double major in biochemistry and biological science. Zhikun is also interested in pursuing a PhD, so he is looking for research and academic-related opportunities.
Steven Woolford is originally from the eastern shore of Maryland. After graduating high school in 2011, he attended the University of Maryland College Park where he received a bachelor's degree in chemistry. After graduating from UMD in 2015, Steven became an ORISE fellow at the USFDA, where he used analytical chemistry to assist with in vitro analyses and the manufacturing of drug coated angioplasty balloons used to treat cardiovascular disease. Working at the FDA helped to mold his interest in public health and safety.
Department Achievements
Two Department of Chemistry faculty members were awarded major grants during the fiscal year for the Columbian College:  Jakub Kostal: $100,000 from the PhRMA Foundation to re-design the chemical compound tricresyl phosphate for safety and increased efficacy. Peter Nemes: $650,000 as part of the National Science Foundation Career Award from the Biology Directorate.
The Nemes Group has a cover-page and article in the journal Analytical Chemistry.
Graduate student Diana Ainembabazi won the Best Poster Award at the 21st Annual Green Chemistry & Engineering conference.
Jacqueline Dyer, an undergraduate with the Vertes group, was selected as an Enosinian Scholar.
The Enosinian Scholars Program identifies and supports research being conducted by undergraduates at GW. It provides both financial backing and mentoring during the student's senior year while they pursue year-long honors thesis projects. 
Department Events
Our Summer Ice Cream Social is always great fun and our new garden atrium was the perfect place to cool down. Everyone was there!

Graduate students (left to right): Rinipal Kaur, Diana Ainembabazi, and Rosemary Onjiko.
On Tuesday, August 22, the department sponsored an ACS reception for alumni and friends. The reception was held in conjunction with the fall 2017 American Chemical Society National Meeting in Washington, D.C. It was a wonderful time with friends mingling with faculty, current students and a great chance for professionals and alumni networking over drinks and hors d'oeuvres.
Our fall retreat took place this year in the heart of Washington, D.C., on October 28 at The Lofts at 600 F Street. This was a great time for not only sharing research between the various lab groups, but for faculty and students to relax.
---
Alumni Updates/Class Notes
Homa Ahmadzia, BS '04, is an assistant professor at GW in the Department of OB/Gyn as a maternal-fetal medicine specialist. She recently received the KL2 Career Mentor Development Award to work on a pharmacokinetic/pharmacodynamic study using tranexamic acid at delivery.
Reem Al Shabeeb, BS '17, finished an internship at NIH during the summer and is currently a medical student at GWSMHS.
Cory Antonakos, BS '10, completed her PhD in chemistry in 2016 at UC Berkeley. She lives in Berkeley, Calif., and she is now teaching chemistry at Diablo Valley College in Pleasant Hill, Calif., and working to improve chemistry education.
Randy Beatty, BS '74, is getting ready to retire this next year after a 44 year career with Oak Ridge National Laboratory. This included overseas assignments at the International Science and Technology Center in Moscow and at the International Atomic Energy Agency in Vienna.
Dan Bernstein, BS '17, has begun a new job as a science policy fellow at the Science & Technology Policy Institute. He is still living and working in the Foggy Bottom area.
Katrin Bode, BS '15, started graduate school this year where she is working towards a PhD in biology with a special focus in neuroscience.
Keegan Caldwell, PhD '14, is the managing member of Caldwell Intellectual Property, a law firm with locations in Cambridge, Mass., and Burlington, Vt. He recently launched the firm's new website, caldwellip.com.
George Chang, BS '82, MS '86, had "Great Chemistry professors at GWU." He has been a urologist MD for 20 years in Washington D.C.
Alexis Chen, BS '15, moved to N.Y.C. after graduation and began working for Weill Cornell Medicine to prepare for graduate school. She is now attending the Physician Assistant Program at Northeastern University in Boston, Mass.
Gail Clements, PhD '15, has been sharing her passion for chemistry with undergraduates at GW as a part-time professor since graduating. She has taught Science for Non-Science Majors, General Chemistry 1, Organic 1 and Organic 2.
Daniel Cooksey, BS '17, is currently studying at Universität Osnabrück located in Osnabrück, Germany, as one of 75 Americans selected for the 34th Congress-Bundestag Youth Exchange fellowship—a year long cultural, academic and professional exchange program.
Mark Dexter, BS '05, recently completed a fellowship in Pediatric Critical Care at UNC-Chapel Hill. He is currently a clinical assistant professor in the department of Pediatrics at East Carolina University.
Nelson Ferreira, PhD '82, is still in Hagerstown practicing gastroenterology and doing clinical trials. Nelson was immensely saddened to hear the news about Drs. Ramaker, Perros and Schmidt.
Larry Fertel, BS '81, is working as a chemist for IsleChem LLC. He does contract research and development for multiple industries, specializing in process optimization for scale up. Larry has worked in almost all areas of chemistry over these years and has enjoyed all of it!
Emmeline Ha, BS '14, is completing her last year of medical school at GW. She is planning to specialize in family medicine.
Eric Haas, BS '98, is a pediatric infectious disease and public health specialist in Israel. He is the head of routine immunizations for the Israeli Ministry of Health.
Liang Hwang, BS '08, is currently back to his hometown, Taipei, Taiwan. Working as a marketing manager in Aleees, a company producing cathode chemicals for lithium batteries.
Madeleine Jacobs, BS '68, founded a consulting firm, Strategic Science, which provides organizational consulting, project design and management, and communication and writing services after retiring from the American Chemical Society as CEO.
Atul Jani, BS '82, has been in practice as a general surgeon specializing in laparoendoscopic surgery since 1990. His wife of 20 years is a PA and they have two wonderful teenage children.
Derek Karis, BS '75, is retired in Florida doing a lot of sailing and playing golf. He spent several years in Europe and Middle East at the end of his career but is glad to be home.
Adeel Khan, BS '15, is working in analytics at Fannie Mae in D.C.
Ed Kifer, MS '65, is still alive and well and looking forward to visiting GW in 2018.
Jason Lau, PhD '16, is very happy with his relocation to the Bay Area. He is teaching chemistry at Skyline High School in Oakland, Calif., as well as being an adjunct chemistry Instructor for Diablo Valley College in Pleasant Hill, Calif.
Kira Lueders, BS '62, MS '65, took a trip this summer to the high Arctic near Svalbard for a week-long cruise on a 132 passenger ship. She reached 80 degrees, 45 minutes North, and walked on ice next to polar bear tracks. She saw a walrus, blue whales, reindeer and lots of glaciers too.
John-Hanson Machado, BS '16, soldiers on with his intellectual pursuit as a graduate student in GW Chemistry. Most recently his research, with Dr. Erik Rodriguez, aims to develop imaging tools for human maladies. He continues "crushing it" fulltime.
Michael Martin, BS '83, is a psychiatrist who is currently the medical director, pain therapeutic area and US medical lead at Daiichi Sankyo in N.J.
Larissa May, BS '97, is now professor and director of Emergency Department and Outpatient Antibiotic Stewardship at UC Davis Health System in Sacramento, Calif. She and her husband Mark are enjoying life in Northern California with their kids and two dogs.
Greg McWhir, BS '10, recently completed medical school and is currently an emergency medicine resident at NYMC -Metropolitan.
Sydney Morris, BS '15, is a third-year PhD candidate in the Doctoral Program in Chemical and Biological Sciences at The Scripps Research Institute (La Jolla, Calif.). She conducts research in the laboratory of Floyd Romesberg, PhD in the field of synthetic biology.
Roger Mroz, BS '80, retired after working 27 years in Colorado at the Department of Interior and Treasury. The best time of Roger's life was spent at GW from 1976-1980. He is now back in Illinois looking for more chemistry work.
Tarik Nabi, PhD '99, is a patent attorney in a D.C.- area law firm.
Alan Nadel, BS '71, is retiring  December 31, 2017, from his law firm Panitch Schwarze Belisario & Nadel after 45 years of involvement in patent law, using his GW chemistry and law degrees daily. "It's been a great run!"
Peter Nemes, PhD '09, completed postdoc training at the University of Illinois–Urbana Champaign, then was a lab leader at the FDA (Silver Spring), before returning to GW Chemistry as an assistant professor. He is moving to the University of Maryland, College Park, as an associate professor in 2018.
Thu-Hang Ogburn, BA '83, returned to the D.C. area after working along with her husband for six years in Vietnam and Korea. Thu-Hang has transitioned from chemistry to accounting. Her son graduated with a BA from CCAS in 2012 and her husband is a visiting fellow at GW SMPA.
Jai Photavath, BS '17, is currently a medical student at GW SMHS.
Nicholas Ryan, BS '16, is working as an ED technician at GW Hospital and finishing his Master of Science degree in anatomical and translational sciences. He will be applying to medical schools for fall 2019.
Ankit Shah, BS '14, worked at the U.S. EPA as a government contractor in the New and Existing Chemicals Department after graduating. He is currently attending Pharmacy School in Maryland.
Renee Smith, BS '07, is living in New Jersey and working as an engineer. She works on transmission relay test procedure development and  federal compliance for the electric utility.
Angela Soto Hamlin, BS '76, has a busy surgical practice in the Geisinger Health System and keeps even busier with four adult children and three grandchildren.
Daniel Tang, PhD '97, has been CEO of UP-PharmaTech since 2015 and recently started a biotech Phanes Therapeutics with other partners.
Nick Tiedemann, BS '17, is at Tufts University pursuing his PhD in chemistry.
John Van Patten, BS '85, retired from the U.S. Navy. He is currently a blood Bank Transfusion Service supervisor at Ellis Hospital in Schenectady, N.Y. "The best learning experience is in the Chemistry Department at GW!"
Badri Shyam, PhD '10, is a scientist at the University of Dayton Research Institute (UDRI).
Sara Wagner, BS '16, is obtaining her master's in geochemistry in the Earth and Environmental Sciences Department at Wesleyan University.
Letitia (O'Toole) Walker, BS '00, is currently a director, IP (patent) at Merck providing support for vaccines and biologics.
Adam Yasgar, BS '01, worked as a bioanalytical scientist in PK/PD at Pfizer's CNS preclinical group after graduation and is currently a staff scientist at NCATS, where he performs high-throughput screening.
Hannah Yi, BS '16, is currently a graduate student at the University of Chicago studying the stochastic nature of intracellular insulin transport after a wonderful undergraduate experience working in Professor Voutchkova's lab. Now, she is waiting for her results from quals!
---
Donor Recognition
THANK YOU FOR YOUR SUPPORT!
The Department of Chemistry would like to gratefully acknowledge the following generous donors who made a gift to the department from July 1, 2016 – June 30, 2017.
Schwab Charitable Fund
Ann Shuman Berman *
Robert J. Bowen, MS '64
Shelesa A. Brew, BS '69
Christopher F. Bryan, BS '09
Elizabeth B. Donaldson, AA '59, BS '61
Richard J. Evans, BS '48
Dr. Carly S. Filgueira, BS '03
Sebastian J. Filgueira, BA '02, MA '03
David Firestone, PhD, PhD '69
Dwayne Gamble +
Dr. Susan D. Gillmor +
Dr. James Goydos #
Susan Carol Heald, BA '85
C. Michael Hoffman, BS '63, MS '69
Faye M. Hoffman, BS '59, MS '68
Dr. Nigel E.R. Jackman, MS '72
Madeleine S. Jacobs, BA '68, Honorary Doctorate '03,
Linda S. King, PhD, PhD '00
Dr. Michael M. King +
Karah E. Knope, PhD, MP '08, PhD '10
Dr. Stuart Kornfeld*
John-Hanson Machado, BS '16
Dr. Maria E. Martins, BS '84
Le-Nhung McLeland, MS '16
Alan S. Nadel, BS'71, JD '76
Dr. James H. O'Mara, AA '55, BS '57, MS '61
Eugenia C. Perros *
Victoria G. Perros Levi *
Beatrice Elisabeth Poolt, BS '84
Dr. Richard L. Reeves, AA '48, BS '50
Eric J. Reines, MD, BA '72
Dr. Wilbert J. Robertson, AA '49, BS '50
Mitchell Neal Ross, MD, BS '77
Pamela L. Russ, MS '74
Stanley Steven Seelig, FAIC, BS '77
Ann Y. Shulman, BA '66
Dr. Joel I. Shulman, BS '65
Jay A. Siegel, PhD, BS '68, MS '70, PhD '77
Dr. Karen J. Skinner, BS '67
Paul A. Thomas, MD, AA '47, BS '48, MD '52
Raymond L. Van Hoven, PhD, BS '83, MP '87, PhD '92
Susan B. Van Hoven, BA '88
John F. Van Patten, USN (RET), AS '81, BS '85
Charles P. Wales, AA '48, BS '49
+ Faculty/Staff
# Parent
~ Student
* Friend
---
Support the Department
Gifts to the Department of Chemistry allow us to provide support for faculty and student research and travel, graduate student fellowships, and academic enrichment activities including guest speakers, visiting faculty, and symposia. Each gift, no matter how large or small, makes a positive impact on our educational mission and furthers our standing as one of the nation's preeminent liberal arts colleges at one of the world's preeminent universities.
You can make your gift to the department in a number of ways:
By mailing your check, made out to The George Washington University and with "Chemistry Department E&R Fund" in the memo line, to:
The George Washington University
2033 K Street NW, Suite 300
Washington, DC 20052
By phone by calling the GW Division of Development and Alumni Relations at 1-800-789-2611.
---
Stay Connected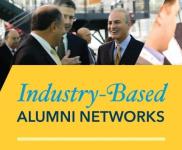 Connect with alumni in your industry through both virtual and in-person networking programs.
Get involved with several opportunities from mentoring students to engaging with fellow alumni.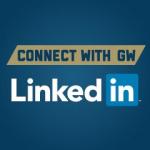 Connect with the larger GW and CCAS community through LinkedIn!