Adelina Voutchkova-Kostal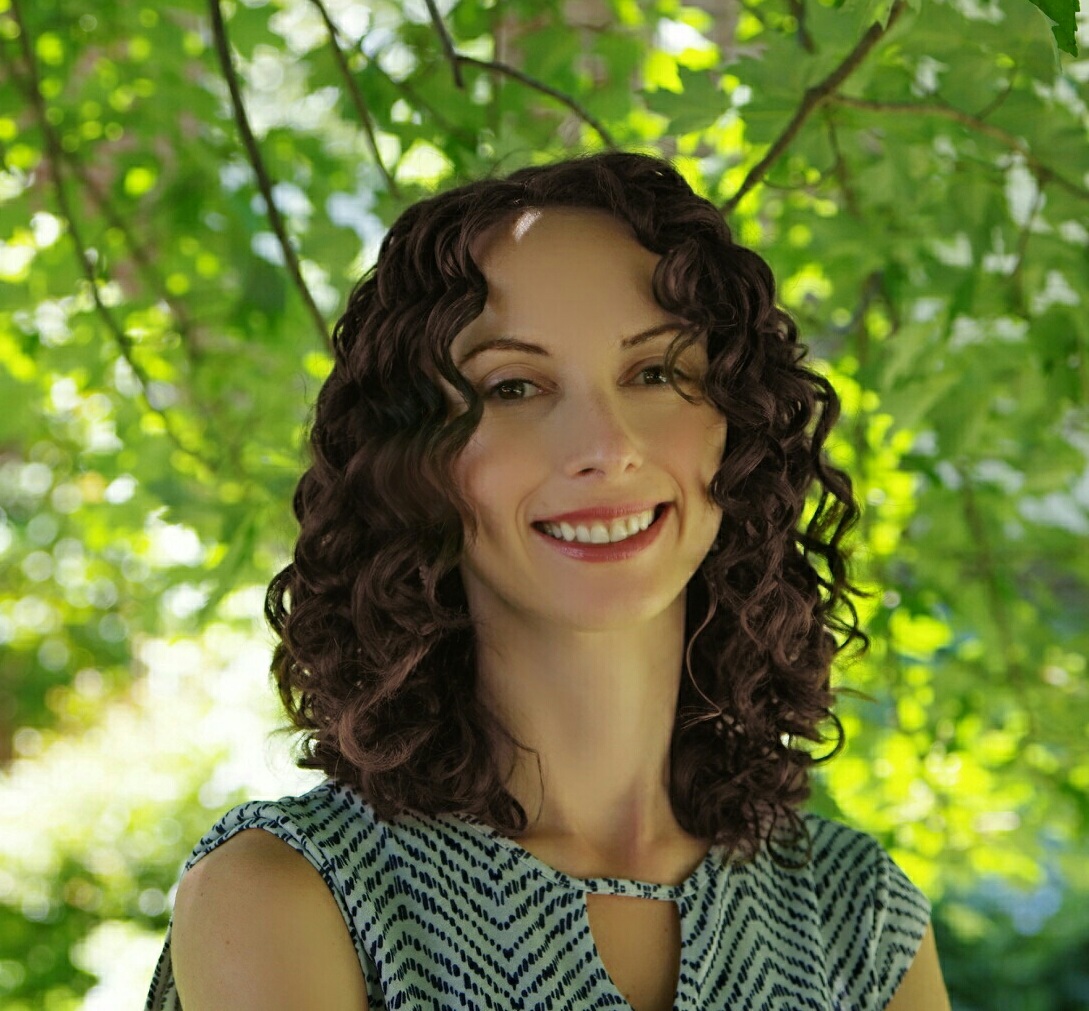 Adelina Voutchkova-Kostal
Associate Professor of Chemistry, Director, Sustainable Development and Green Chemistry Institute at ACS, Co-Director MS Environmental and Green Chemistry Program
---
Contact:
Office Phone:
(202) 994-6477
800 22nd St. NW
Washington DC 20052
---
Organometallic catalysis, Green chemistry, Chemical toxicology, Rational design of safer industrial chemicals
Our group aims to address the urgent need to develop more environmentally benign methodologies for the fine chemicals industry. Specifically, we are exploring novel multifunctional catalysts that improve atom/energy economy, allow the use of renewable feedstocks and minimize the toxic waste streams released into the environment. We are particularly interested in a class of catalytic materials that incorporates a homogeneous and heterogeneous catalyst in a single entity. In addition to being easily recoverable, these catalysts could facilitate a variety of otherwise challenging synthetic and energy-related transformations, such as CO2 activation and utilization. Another class of catalysts that we are exploring consists of functionalized magnetic nanoparticles, which can be effective recyclable catalysts for reactions of importance to the fine chemical industries, like alcohol-amine couplings. We utilize green chemistry and industrial ecology metrics to assess the environmental impact of the reactions we develop.
Our second focus, the rational design of safer industrial chemicals, aims to address the urgent need to develop methods for minimizing the probability that a new chemical will have adverse biological effect before it is ever synthesized. We rely on methodology from medicinal chemistry, molecular toxicology and biostatistics to explore the differences between chemical properties and spectroscopic characteristics of chemicals that exhibit particular toxicity endpoints from those that do not. The insights we develop can be directly applied to inform the design of safer and efficacious industrial chemicals.
Amy S. Cannon, Danielle Julie Carrier, Abigail S. Engelberth, Jeannette M. Garcia, Eunice Heath, King Kuok (Mimi) Hii, Francesca M. Kerton, Banothile Makhubela, Audrey Moores, Liane M. Rossi, Juliana L. Vidal, Adelina Voutchkova-Kostal, and Karen Wilson, Women in Green Chemistry and Engineering: Agents of Change Toward the Achievement of a Sustainable Future, ACS Sustainable Chemistry & Engineering 2022 10 (9), 2859-2862.
Voutchkova, A. M.; Kostal, J.; K., C.; Brooks, B. W.; Zimmerman, B.; Anastas, P.,  "Rational Molecular Design for Reduced Chronic Aquatic Toxicity Green Chemistry " Green Chemistry 2012 In Press.
Voutchkova, A. M.; Kostal, J.; Steinfeld, J. B.; Emerson, J. W.; Brooks, B. W.; Anastas, P.; Zimmerman, B., "Towards rational molecular design: derivation of property guidelines for reduced acute aquatic toxicity." Green Chemistry 2011, 13(9): 2373-2379.
Voutchkova, A. M. and R. H. Crabtree, "Iridium-catalyzed benzylic C-H activation and functionalization of alkyl arenes." Journal of Molecular Catalysis A: Chemical 2009, 312(1-2): 1-6.
"Towards the Design of Safer Chemicals", A. Voutchkova, T.Osimitz, P. Anastas. Chem. Rev. 236, 1540-1546 (2010).
Designing Safer Chemicals, Volume 9 of Handbook of Green Chemistry Series, A. Voutchkova, R. Boethling, and P. Anastas, P. (Editors). Wiley-VCH (2012)
Associate Research Scientist, Center for Green Chemistry and Green Engineering at Yale
PhD., Yale University, 2008
B.A. Middlebury College
In June Dr. Adelina Voutchkova was appointed to the American Chemical Society as Director of Sustainable Development to create a new office of Sustainable Development for the Society and direct the ACS Green Chemistry Institute. This role is consistent with her commitment to advancing green chemistry research beyond academia, and her passion for organometallic catalysis, green chemistry, toxicology, and the rational design of safer industrial chemicals. Adelina Voutchkova also served as the Co-Director of GW's Environmental & Green Chemistry Master of Science Program and associate editor of ACS Omega, an open-access journal. "It was an honor to be appointed to this role and helping shape the role that the ACS plays in catalyzing green chemistry through academia and industry. Green chemistry has evolved significantly over the last two decades - from seeking to identify chemistries that meet any one principle of GC, to those that meet all of them via a systems approach. Our actions or inaction over the next decade will shape our children's and their children's future. Thus, I was greatly encouraged by the significant commitment that the ACS Board has made to Sustainability, and I am grateful to have the opportunity to help shape and implement the new Sustainability Campaign as well as continue all the great work that the ACS Green Chemistry Institute has been doing over the last 25 years. This year is in fact the 25th anniversary of the GCI, which had its inception in a room of the EPA with visionaries such as Deniss Harrison, Joseph Breen,, Joseph DeSimone, Paul Anastas and Bill Tumis. The activities of the gci include hosting this annual conference which has been an important venue for many of us over the years. For those who are not familiar with the ACS Green Chemistry Institute, it is an entity dedicated to catalyzing and enabling the implementation of green and sustainable chemistry and engineering throughout the global chemistry enterprise, as well as throughout the American Chemical Society. In addition to hosting this conference, key activities include convening industrial roundtables and advancing green chemistry education. I hope to find constructive ways of partnering with colleagues at GWU and beyond to advance that mission."
CCAS Dean Paul Wahlbeck spoke with Associate Professor of Chemistry Adelina Voutchkova-Kostal about creating a more sustainable future through the design of safer, eco-friendly chemicals